Having a dog as your pet is good in itself. Dogs are always loyal and they respect their owners. Have you ever had a plan to buy a dog but don't know how to train a dog. First thing that you need to learn is to train a dog. It isn't difficult to train a dog but its fun to train a dog. Training a dog is enjoyable for you and your dog as well. You can train your dog by yourself and you don't need to take a class to learn essentials of dog training. Here are some commands that are helpful for you to train you dog.
Sit
First and the most important thing are to teach your dog how to sit whenever you ask your dog to sit. You can take this command as a first step for training your dog. You can teach your dog to sit by following few easy steps.
Hold some food in your hand and take it closer to your dog's nose.
Move your hand up so that your dog will move his head up for the food which will lower his back.
Once the dog is in position, ask him to sit and then share some food as a reward for your dog.
Repeat this process frequently and train your dog to follow your command and then you can ask your dog anytime to sit and he will follow your command.
Come
This command is also helpful for you to call you dog whenever he's in trouble. It will help you to bring him back whenever you lose grip. Here are some steps to teach your dog.
Buy a collar and leash for your dog.
Bend down to your dog's level and ask your dog to come while pulling the leash gently.
When your dog comes to you, give your dog something as a reward.
Once you have trained your dog, remove the leash and train your dog in a closed area to follow your command.
Down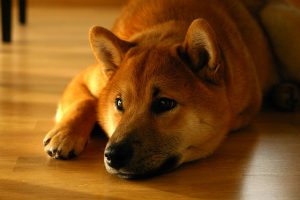 This is the most difficult command to teach your dog especially when you have a fearful and anxious dog. You can teach your dog by following some easy steps.
Hold something in your fist and take it closer to his nose and allow him to sniff it.
When he sniffs, put your hand on the ground and move your hand on the floor so that he will follow your hand.
Move your hand several times on the ground and it will help his body to move by following his head.
Repeat this step everyday several time to train your dog.
These three steps are essential to train you dog; you can follow these steps to train your dog and then slowly move ahead to further steps that will be shared with you in our next article.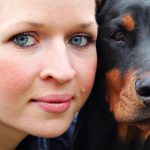 If you are looking for thoroughbred dogs then you should have to know about them a little. We will give you general information about thoroughbred dogs that are also known as purebred dogs.