As 2017 is already unfolding, you should be making a list of what you need to purchase already. If a dog happens to be in your to do list, then there are great thoroughbred dogs you should keep your eyes on and we have just made a short list of some of them to help you decide as you walk down the pet shop or meet your breeder.
American Allaunt
When you need a dog that will serve the dual purpose of play and security, the American Allaunt will surely be your best bet. It can live appreciably well in an apartment when it receives sufficient exercise – a long daily walk will be just fine – and they remain inactive when indoors. American Allaunt can live up to 12 years.
Samoyed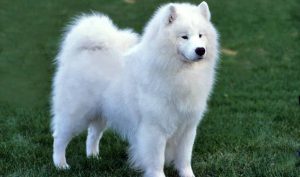 If you anticipate that 2017 is going to be boring in any way or you will be lonely, then you need to get a Samoyed. Samoyed does not make a good watchdog because of its playful nature – it can even begin to play with your attackers – but they will surely put a lid to your gloom this lovely year. Samoyed is a bit on the high side in terms of price and you may need to have at least $4,000 to be able to afford one.
Tibetan Mastiff
The Tibetan Mastiff has found itself on the list of the "World's Oldest and Most Vulnerable Breed". In 2011, one puppy was sold in China for $1.5 million – can you beat that? Tibetan Mastiff is tough, sturdy and cute – and would make a good companion too. However, Tibetan Mastiff is notorious for not answering to their call so you need to be a little patient with them.
Cavalier Charles King Spaniel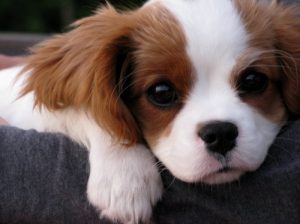 There is nothing more adorable than the look in the eyes of a Cavalier Charles King Spaniel. They are very small dogs and very easy to train and in the class of toy breeds. The breed has a pinch of royalty in them because they were named for King Charles II – little wonder they cost as high as $14,000 to purchase.
Rottweiler
These breed of dogs are renowned for their uncanny ability for sniffing up trouble which makes them very good protection dogs. Rottweiler is mostly used by security operatives to follow the trail of suspected criminals but they also make good pets which explains why they should be on your list of dogs to look out for this year.
Canadian Eskimo Dog
This purebred traces its origin to North American continent and can be mistaken for wolves from a distance or in the dark because of their snouts. Canadian Eskimo Dog has interesting attributes like being athletic and strong and makes good hunters like the wolves.
Lowchen
This breed of dogs is mostly used for shows. Lowchen in Germany means "Little Lions" – and the price tag you will see on this furry animal will make you realize that the name was not an error.
There are several other thoroughbred dogs which deserve mention but which could not make it to the list like Irish Wolfhound, Chow Chow, and Bearded Collie – and you do not need to break a bank to purchase some of them.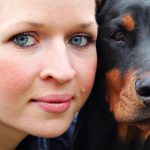 If you are looking for thoroughbred dogs then you should have to know about them a little. We will give you general information about thoroughbred dogs that are also known as purebred dogs.